Explore your segment
No matter how many properties you own, whether you're building new or upgrading your existing systems, we have a solution that will work for you.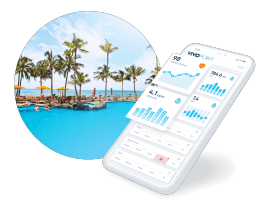 Leverage VivoPoint for oversight of your aquatics operations, systems and assets to reduce costs, stay compliant, and run your facilities stress-free.
Save money. Improve Sustainability.
It's a win-win.