Need A Smarter Way To Monitor Water Safety Compliance And Reduce Costs?
Across All Of Your Properties? All From One Easy-To-Use Platform?
Join thousands using VivoPoint to gain easy oversight across all the properties in your portfolio and deliver the safest experience for your guests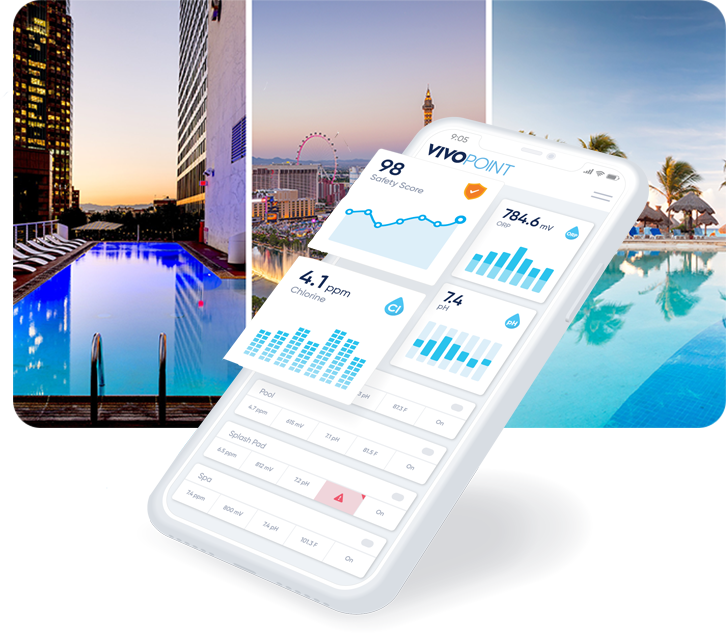 Ensure Safety
Protect the health and safety of your guests—across multiple properties
Gain A 360-View
Receive and view information on recreational water across properties
Drive Best Practices
Benchmark property performance and measure water safety across the portfolio
Meet The Standards
Set and enforce health and safety standards across properties
Make Informed Decisions
Manage water, labor, and energy costs and make the best decisions for improvements
Reduce Mishaps
Keep insurance costs related to pool and spa mishaps under control

"We were looking for a solution to automate the water quality, better measure and provide the best water to our guests. It just gives me a peace of mind, that's priceless."

Takuya Ohki
General Manager
Wet'N'Wild, Las Vegas Increased Savings
Across The Board
Savings In Chemical Costs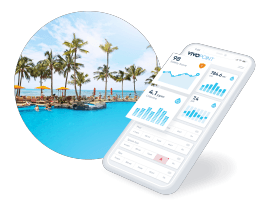 Leverage VivoPoint for oversight of your aquatics operations, systems, and assets to reduce costs, stay compliant, and run your facilities stress-free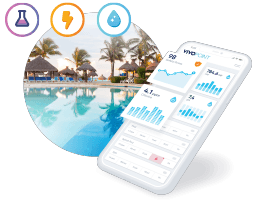 Connect our cloud-based software with an IoT hardware platform (chemical controllers, water usage sensors, and more) to improve compliance and guest experience with real-time monitoring and predictive analytics
MOST POPULAR