Enjoy
Profit-Driven Growth
Higher Occupancy Rates
Enjoy increases in occupancy based on positive feedback about your facilities
Improved Cost Control
Catch problems before they become disasters, saving you money across many areas of your business
Increase Positive Financial Impact
Clients who use VivoPoint see an immediate positive impact in their hospitality businesses including RevPAR, GOPPAR, ADR, TrevPar
Increase Sustainability And Utility Savings
Save you money on utilities while increasing your sustainability footprint which can be used for positive property and brand reinforcement
Better Pools,
Happier Guests

Higher Customer Satisfaction
Ensuring safe and compliant amenities will ensure top notch customer satisfaction

Better Online Ratings And Reviews
Consumers read reviews to decide where to stay. Get positive reviews for your pools and spas
Our Client
Success
Learn how hospitality managers and owners just like you have stayed compliant,
increased profit, and improved operational efficiency with VivoPoint

VivoPoint Pro was a game-changer for my aquatics operations. It provided me with the visibility I needed across multiple properties so that I can better manage costs (reduce them, too) and support my staff. Compliance, daily operations, preventative maintenance… it all became 100x easier with VivoPoint. And in the end, my team has been able to deliver an even more extraordinary – and safe – experience for guests at our resorts, which is what's really important to us at the end of the day.
James R.
Facility Director Increased Savings
Across The Board
We know hotels and hospitality businesses run on tight margins. Improve your bottom line
with VivoPoint. Our clients have seen an average of:
Savings In Chemical Costs
Solutions For
Every Kind Of Hospitality Business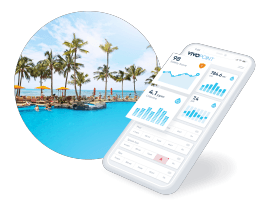 Leverage VivoPoint for oversight of your aquatics operations, systems, and assets to reduce costs, stay compliant, and run your facilities stress-free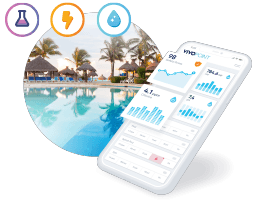 Connect our cloud-based software with an IoT hardware platform (chemical controllers, water usage sensors, and more) to improve compliance and guest experience with real-time monitoring and predictive analytics
MOST POPULAR