Make Your Facility

an Aquatic's Leader
Whether you manage an aquatic facility at a hotel, fitness center, municipality, resort, or multifamily apartment complex the benefits of VivoPoint facility management software are undeniable:


Improved patron engagement








Ongoing compliance to avoid penalties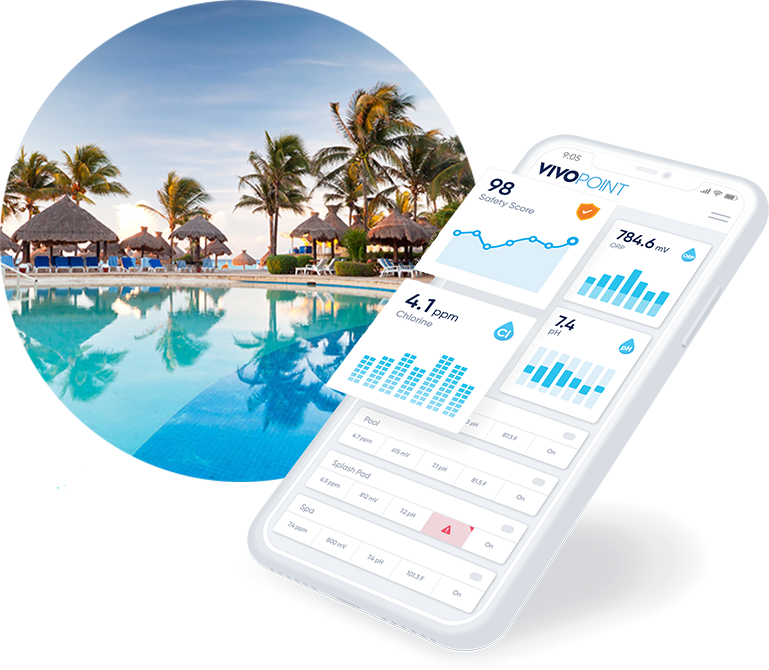 VivoPoint Facility Management
Software for Rapid Response
With VivoPoint software, you not only ensure ongoing safety and compliance of your entire aquatic facility, but you also maintain its pristine beauty. With daily chemical readings via our cloud-based platform, your team can easily maintain sustainable and cost-efficient compliance and safety. Also, you can manage multiple properties from any mobile device (day or night).

Reports When You Need Them
Whether you must respond to city/county officials, health inspectors, or shareholders, you'll have access to the analytics and reports you need to track your facility's water safety score and chemical usage. With full integration, you can share all performance data using VivoPoint facility management software and quickly provide documentation of reports, checklists, work orders, and more.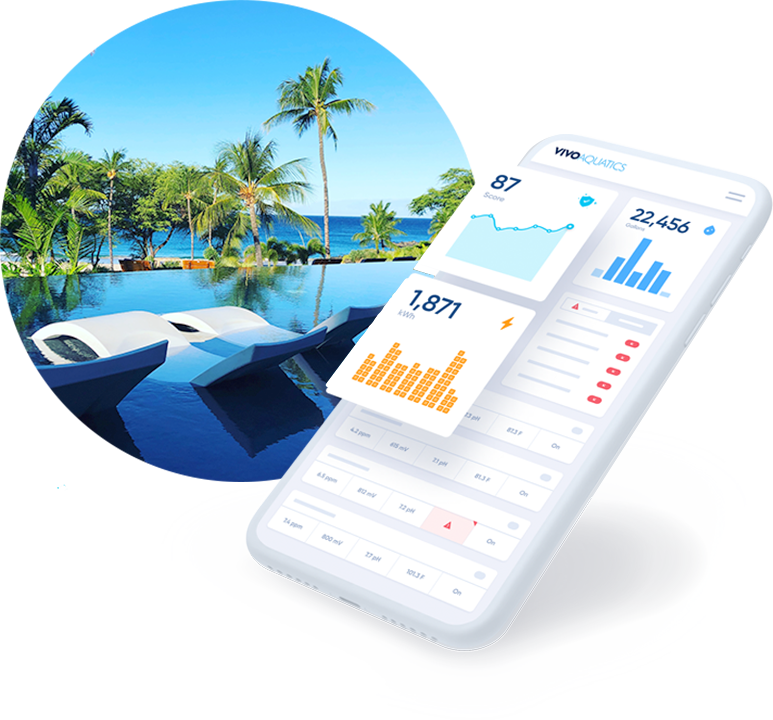 Crystal Clear Clarity with
VivoPoint and IoT
Combine VivoPoint cloud-based software with innovative IoT hardware such as water usage sensors and chemical controllers to always remain compliant and maintain safety. Ensure patron satisfaction with all aspects of the aquatic facility through predictive analytics and real-time monitoring to keep the pool's water pristine.

Continue to Provide
a Beautiful Aquatic Facility
Maintain the reputation of your aquatic facility so your patrons continue to enjoy your beautiful pool. With VivoPoint facility management software, you avoid costly downtime and compliance nightmares by providing a safe and clean environment for your patrons who are the backbone of your facility.
Through our partnership with VivoAquatics we have developed trust and accountability, which ultimately has led to higher guest satisfaction.

Alan Otlo
Director of Engineering
St. Regis Deer Valley, Sheraton Kona Maintain End-to-End Operational Performance
Gain the edge you need to effectively manage and oversee your commercial pool and spas operational performance with VivoAquatics facility management software. VivoPoint facility management software helps you maintain crystal clear water to achieve greater patron engagement and say goodbye to downtime.