Enjoy Higher Revenue
with VivoPoint
Our clients enjoy higher revenue, growth, and profitability.
Improved Retention Rate and Member Satisfaction
Your members want a clean and safe aquatics facility. Using our platform will allow for this.
Increase Average Length of Membership
Members will remain loyal to well managed facilities that have high standards of compliance, upkeep, cleanliness and safety.
More Leads
Positive feedback through online and word of mouth will increase leads to your facility.
Improve Member Lifetime Value
Positive Financial impact will be seen through well managed facilities and amenities. Class attendance, ancillary club purchases, and revenue. Every time a member comes through the door is an opportunity to wow them.
Enjoy Higher Conversion Rate
Once your new members see the facility they will be impressed and sign up for membership.
Increase Average Class Attendance
With a well run aquatics facility and programs, your members will sign up and max out your class schedules.
Stay Compliant
While Reducing Costs

Decrease Injury incident rate
Ensuring compliance and safety daily will result in better risk management and decreased incidents.

Decrease Repair and Maintenance Costs
Catch problems before they happen and become catastrophic impactful events that will save you money across many areas of your business.
Our client
success
Learn how fitness club owners and managers have improved efficiency, cut
costs, and increased profit with VivoPoint.

"The benefits are I can sleep at night knowing that I have onsite monitoring in case anything goes wrong with chemical balances, I will know immediately instead of in the morning when I get into work."

Alan Otlo
Director of Engineering,
St. Regis Deer Valley, Sheraton Kona Increased savings
across the board
Reduce the amount of time and money you spend on pool maintenance.
Savings in Chemical Costs
No matter what kind of fitness club you have,
VivoAquatics has a solution for you.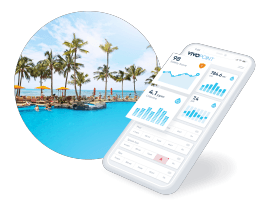 Leverage VivoPoint for oversight of your aquatics operations, systems and assets to reduce costs, stay compliant, and run your facilities stress-free.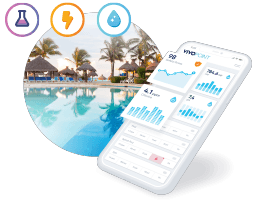 Connect our cloud-based software with an IoT hardware platform (chemical controllers, water usage sensors, and more) to improve compliance and guest experience with real-time monitoring and predictive analytics.
MOST POPULAR