Enjoy Higher Revenue
With VivoPoint
Our clients enjoy higher revenue, growth, and profitability
Improved Retention Rate And Member Satisfaction
Your members want a clean and safe aquatics facility. Using our platform will allow for this
Increase Average Length Of Membership
Members will remain loyal to well-managed facilities that have high standards of compliance, upkeep, cleanliness, and safety
More Leads
Positive feedback online and word of mouth will increase leads to your facility
Improve Member Lifetime Value
Positive Financial impact will be seen through well-managed facilities and amenities. Class attendance, ancillary club purchases, and revenue. Every time a member comes through the door is an opportunity to wow them
Enjoy Higher Conversion Rate
Once your new members see the facility they will be impressed and sign up for membership
Increase Average Class Attendance
With a well run aquatics facility and programs, your members will sign up and max out your class schedules
Stay Compliant
While Reducing Costs

Decrease Injury Incident Rate
Ensuring compliance and safety daily will result in better risk management and decreased incidents

Decrease Repair And Maintenance Costs
Catch problems before they happen and become catastrophic impactful events that will save you money across many areas of your business
Our Client
Success
Learn how fitness club owners and managers have improved efficiency, cut
costs, and increased profit with VivoPoint

After finally being able to reopen after the pandemic, we were working with a leaner staff than we were used to, while having to roll out a number of new health and safety protocols. Because of that, we were required to make some significant changes. One of the first areas we investigated was our pool and spa operations. We introduced VivoPoint Pro at one of our fitness centers and were amazed at its effectiveness in driving efficiency and it even revealed some minor issues that would have cost us big time if we hadn't caught them early. So adopting VivoPoint Pro across all of our fitness centers was a no-brainer.
Chris S.
Facility Manager Increased Savings
Across The Board
Reduce the amount of time and money you spend on pool maintenance
Savings In Chemical Costs
No Matter What Kind Of Fitness Club You Have,
VivoAquatics Has A Solution For You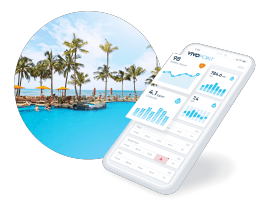 Mitigate your risks (ADA, VGB, Health Dept.) and reduce your costs with a property risk assessment, Certified Pool Operator (CPO) Training, 7-Day Operator Support & Training, and Procurement Support.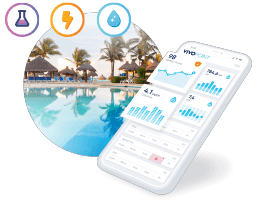 Reduce risks and improve productivity through real-time monitoring (water safety, water usage, and more) with our IoT hardware platform (e.g., chemical controllers, and sensors).

Make A Splash With Greater Safety And Operational Efficiency
Schedule a meeting to discover how VivoPoint will assist with member satisfaction by providing a pristine swimming experience