Helping you better

serve your residents.
Join Municipalities, States, Cities and Governments utilizing VivoPoint to ensure the safest water for your residents and increased operational performance.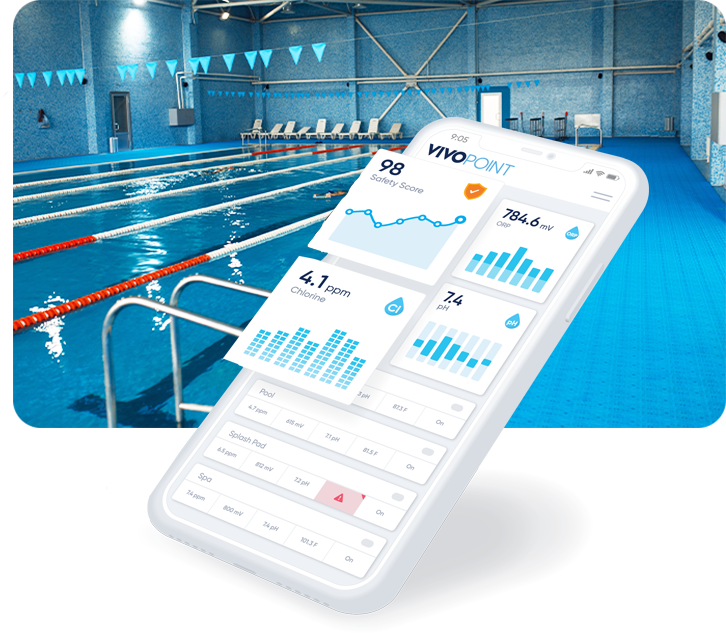 Increased

Resident Satisfaction
Better Appearance of Municipality
Ensure crystal clear pools and amenities are available to your residents.
Increase Resident Engagement
When residents love where they live, they're more likely to get involved!
A Better Place to Live
Having well maintained amenities increases resident satisfaction and investment.
Reduced Number of Town Hall Participants Complaints
Residents will no longer complain about the water quality or condition of their pools/spas.
Enjoy Higher

Municipality Revenue
Increase in Value of Commercial Property
Value of your investments will increase with well maintained aquatic venues.
More Total Tourism Tax Dollars
Influx of tourism to your facilities will increase with positive reviews and availability of amenities.
Sustainability
Made Easy
Save money and help the environment with VivoPoint.
Decrease Chemical Usage
Ensure sustainability goals are being met with reduced costs and energy usage.
Decrease Water Usage per Capita
With well maintained facilities, water usage can be decreased due to leaks and other unnecessary usage.
Improve the Municipality's Sustainability Footprint
You can save money and energy, as well as improve the reputation and brand of the municipality through sustainable practices.
More Successful

Recreational Activities
Increase Recreation Center & Facility Attendance
Boost usage of your facilities by ensuring well maintained and inviting pool and spa facilities.
Increase Percentage of Residents Satisfied with Parks
Residents will love your facilities and use them more often.
Higher Total Park Attendance
Usage will increase with positive reviews and well maintained, safe facilities.
VivoPoint Helps You
Better Manage Your Resources

Improve Employee Performance
Teams are excited to use the platform as it allows them to operate in an efficient and proactive manner. The ability to allow for third party supplier interaction is also included.

Reduce Repair and Maintenance Costs
Catch negative impacts before they happen and become catastrophic impactful events that will save you money across many areas of your business.

Decrease Injury Incident Rate
Ensuring compliance and safety daily will result in better risk management and decreased incidents.
Our client
success
See how we've helped municipalities improve their pools, spas, and water features to create better places to live and work!

"The benefits are I can sleep at night knowing that I have onsite monitoring in case anything goes wrong with chemical balances, I will know immediately instead of in the morning when I get into work."

Alan Otlo
Director of Engineering,
St. Regis Deer Valley, Sheraton Kona Just how much do
our clients save?
Savings in Chemical Costs
Powerful solutions for property owners and management
companies serious
about operational efficiency and growth.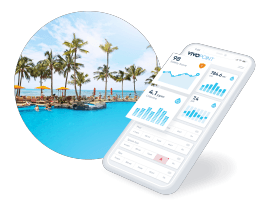 Leverage VivoPoint for oversight of your aquatics operations, systems and assets to reduce costs, stay compliant, and run your facilities stress-free.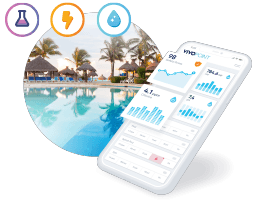 Connect our cloud-based software with an IoT hardware platform (chemical controllers, water usage sensors, and more) to improve compliance and guest experience with real-time monitoring and predictive analytics.
MOST POPULAR