Looking For A Way To Cut Costs
Without Risking Compliance?
Join hundreds of single-property hotels, fitness facilities, and apartment complexes in partnering with VivoAquatics and utilizing the VivoPoint software to ensure the safest water for your guests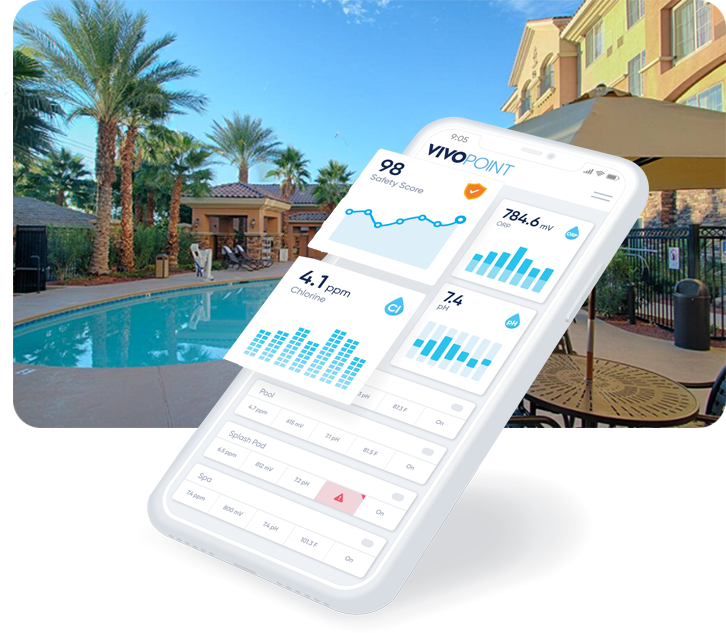 Maintain Safety & Peace Of Mind
Protect the health and safety of your guests with ease and keep your pool & spa facilities operating smoothly
Increase Positive Online Reviews
Cleaner, safer pools lead to happier guests which can generate higher ratings online and more money in your pocket
Reduce Maintenance Costs
Prevent costly repairs before they happen with VivoPoint's asset preventative maintenance and compliance recommendations
Support For Lean Teams
Improve productivity and maximize your team's time – even in the face of high staff turnover
Minimize Recovery Funds
Keep your facilities in tip-top shape to prevent customer complaints that lead to refunds
Stay Compliant
Maintain compliance with local & federal health and safety regulations, as well as company brand standards
Partner With Experts
Ask us anything – our years of combined experience and skill sets are at your service

"Through our partnership with VivoAquatics we have developed trust and accountability, which ultimately has led to higher guest satisfaction."

Alan Otlo
Director of Engineering,
St. Regis Deer Valley, Sheraton Kona Increased Savings
Across The Board
Savings In Chemical Costs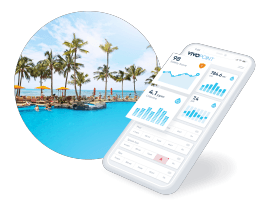 Reduce costs, stay compliant and help your staff & vendors with checklists, digital log books, training, and 7-day support.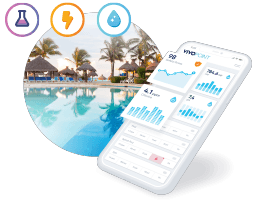 Reduce risks and improve productivity through real-time monitoring (water safety, water usage, humidity, and more) with our IoT hardware platform (e.g., chemical controllers, and sensors).
MOST POPULAR
Ensure Water Safety While Cutting Costs
Single property hotels, fitness centers, and apartment complexes regularly partner with VivoAquatics to keep their patrons happy with pristine swimming pools while remaining compliant. VivoPoint automated operations and facility management software provides cost savings while letting you increase operational performance and establish optimum water safety.